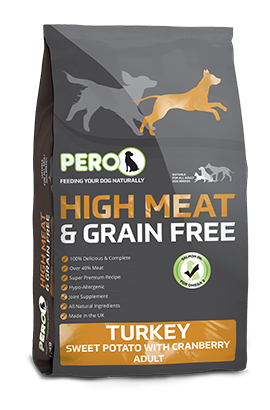 100% Delicious & Complete
Over 40% Meat
Super Premium Recipe
Hypo-Allergenic
Joint Supplement
All Natural Ingredients
Made in the UK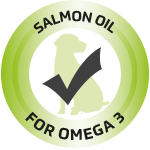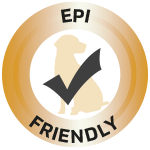 Take a look at what's inside…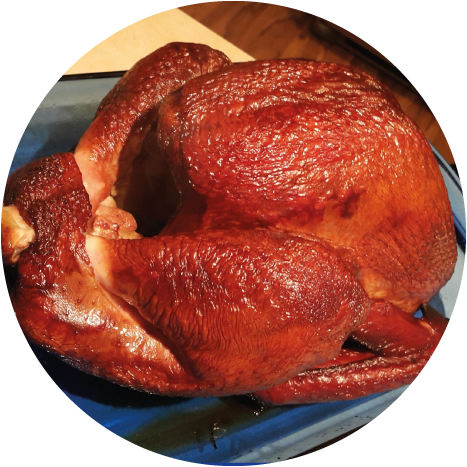 Turkey
Easy to digest and highly palatable, it is a great source of protein providing an abundance of essential amino acids to help support growth and development of all cells.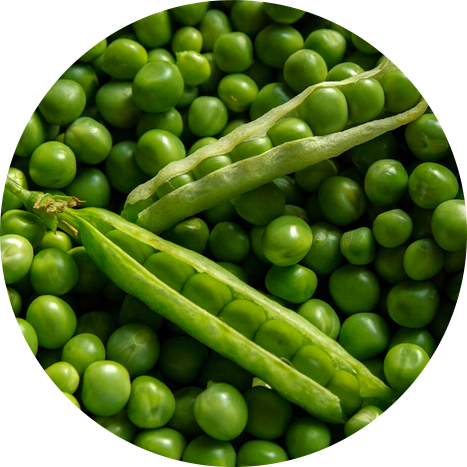 Pea Starch
A great source of Protein and Carbohydrate.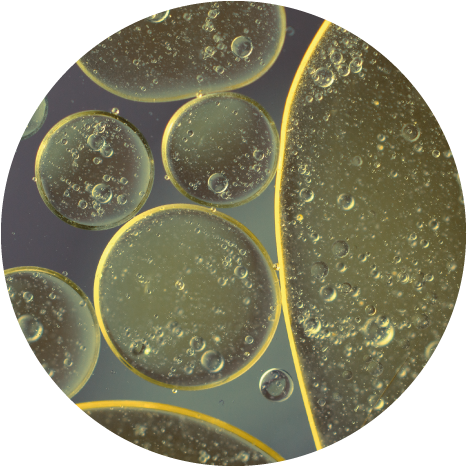 Poultry Oil/Pure Chicken Oil
Extremely palatable and ensures a rich flavour profile.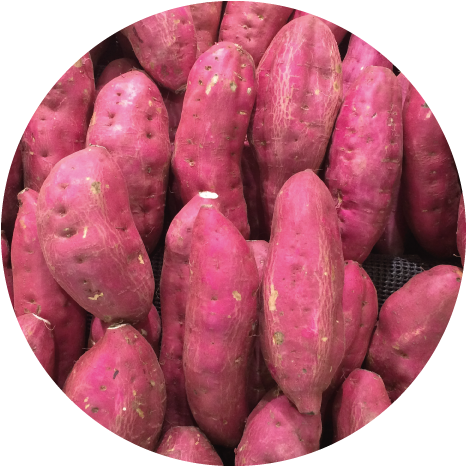 Sweet Potato
Contains much more fibre than the average potato, also a fantastic source of vitamin A, as well as rich in vitamins C, B6, and several minerals. A very high quality carbohydrate source.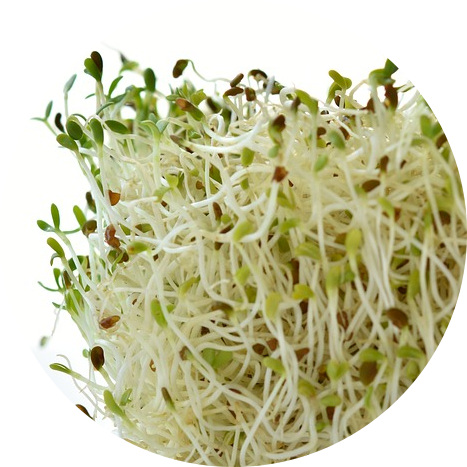 Alfalfa
A good natural source of a whole host of nutrients including iron, magnesium, vitamin A, C, E, and several B vitamins. It also contains good quality fibre as well as containing a high proportion of protein.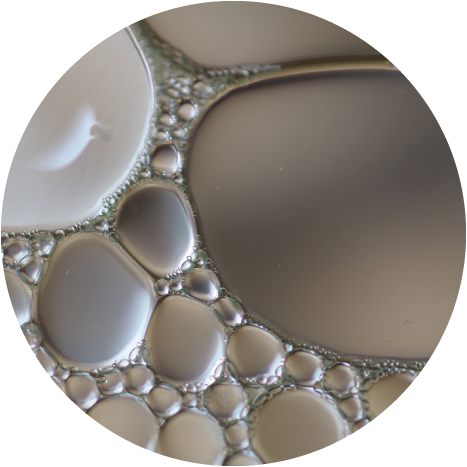 Salmon Oil
Contains omega-3 which hold a wide range of health benefits, also recommended for treatment and prevention of a catalogue of health problems such as cardiovascular diseases, skin conditions, joint difficulties and even cancer. It also provides a lot of energy and is also rich in vitamins including vitamins A, B3 and D.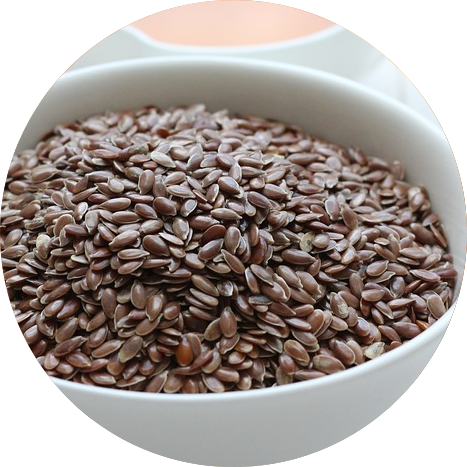 Linseed
Contains high levels of good quality dietary fibre, natural antioxidants and an abundance of micronutrients as well as omega-3 fatty acids.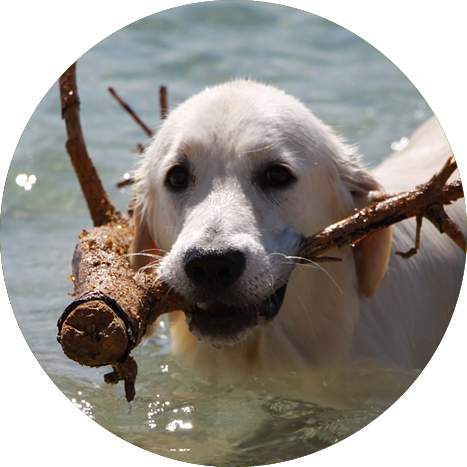 Prebiotic MOS
Encourages growth of friendly bacteria within the intestine, which promotes overall better gastro-internal health.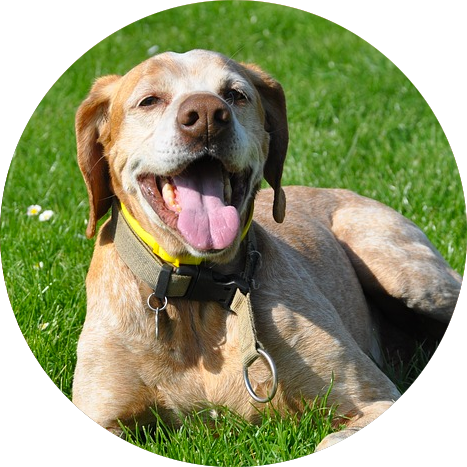 Prebiotic FOS
Encourages growth of friendly bacteria within the intestine, which promotes overall better gastro-internal health.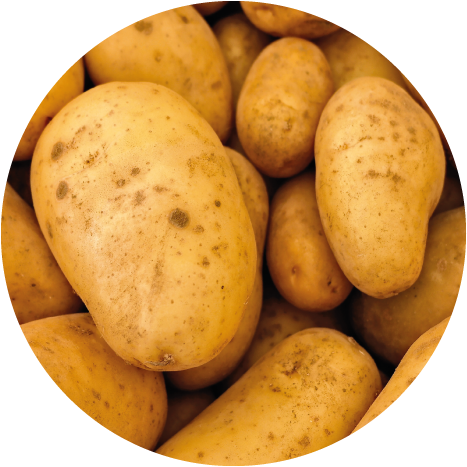 Potato
A readily available carbohydrate that is energy dense and nutritious, is also contains some dietary fibre as well as vitamin C, vitamin B6 and potassium.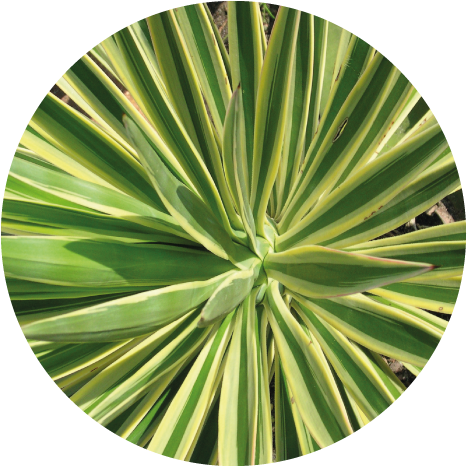 Yucca Extract
Contains components called saponins; these have unusual ammonia-binding capacity. The yucca can pass through the digestive tract unabsorbed and is simply excreted in the faeces. In the excreta, the yucca components bind to ammonia and certain other strong smelling compounds and therefore prevents them from being released into the air.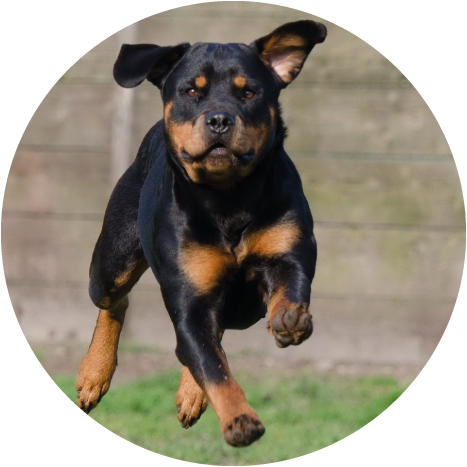 Glucosamine
Widely recommended for dogs with joint problems (especially osteoarthritis). Stimulates chondroitin production as well as protects joints from damage by free radicals.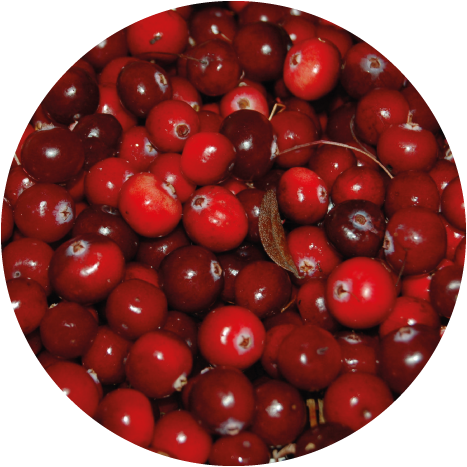 Cranberry
Very rich in vitamin C and health-promoting antioxidant. It is also widely known to help prevent urinary tract infections (UTI's).
Suitable for all adult dog breeds
Pero Grain Free Turkey & Sweet Potato with Cranberry recipe is a complete balanced dog food made of over 40% farm raised turkey meat and it includes the highly digestible sweet potato as its primary carbohydrate. This grain free, hypo-allergenic food is suitable for all dogs, especially those with sensitive digestive issues or grain allergies. This recipe is also a suitable complete food for dogs who suffer from Exocrine Pancreatic Insuficiency (EPI). This formula contains omega 3 fatty acids to help promote healthy skin and the glossy coats. This recipe also includes glucosamine and chondroitin for healthy joints.
High Meat & Grain Free – Turkey & Sweet Potato with CranberrySuper Sensitive Ocean Fish and Tapioca
Composition: Turkey (39% – Turkey Meal 23%, Fresh Turkey 15%), Potato (23%), Sweet Potato (19%), Peas, Pure Chicken Oil, Alfalfa, Minerals, Chicken Gravy, Yeast Extract, Linseed, Salmon
Oil, Cranberries (0.4%), Malt Extract, Prebiotic MOS, Prebiotic FOS, Yucca Extract, Glucosamine
(195 mg/kg), Chondroitin (90 mg/kg).
Additives (per kg): Vitamins: Vitamin A 35,000 IU, Vitamin D3 3,500 IU, Vitamin E 560 IU. Trace Elements: Zinc Chelate of Amino Acid Hydrate 333 mg, Ferrous Sulphate Monohydrate 133 mg, Zinc
Oxide 97 mg, Manganese Oxide 78 mg , Cupric Sulphate Pentahydrate 20 mg, Calcium Iodate 2.5 mg, Sodium Selenite 0.44 mg. Antioxidants.
| Weight of Dog(kg) | Daily Feed(g) |
| --- | --- |
| 1-5 | 30-100 |
| 5-10 | 90-185 |
| 10-20 | 150-310 |
| 20-30 | 255-420 |
| 30-40 | 350-520 |
|  40+ | 450+ |
Suitable for all adult dog breeds

Pero Grain Free Turkey & Sweet Potato with Cranberry recipe is a complete balanced dog food made of over 40% farm raised turkey meat and it includes the highly digestible sweet potato as its primary carbohydrate. This grain free, hypo-allergenic food is suitable for all dogs, especially those with sensitive digestive issues or grain allergies. This recipe is also a suitable complete food for dogs who suffer from Exocrine Pancreatic Insuficiency (EPI). This formula contains omega 3 fatty acids to help promote healthy skin and the glossy coats. This recipe also includes glucosamine and chondroitin for healthy joints.

High Meat & Grain Free – Turkey & Sweet Potato with CranberrySuper Sensitive Ocean Fish and Tapioca

Composition: Turkey (39% – Turkey Meal 23%, Fresh Turkey 15%), Potato (23%), Sweet Potato (19%), Peas, Pure Chicken Oil, Alfalfa, Minerals, Chicken Gravy, Yeast Extract, Linseed, Salmon
Oil, Cranberries (0.4%), Malt Extract, Prebiotic MOS, Prebiotic FOS, Yucca Extract, Glucosamine
(195 mg/kg), Chondroitin (90 mg/kg).

Additives (per kg): Vitamins: Vitamin A 35,000 IU, Vitamin D3 3,500 IU, Vitamin E 560 IU. Trace Elements: Zinc Chelate of Amino Acid Hydrate 333 mg, Ferrous Sulphate Monohydrate 133 mg, Zinc
Oxide 97 mg, Manganese Oxide 78 mg , Cupric Sulphate Pentahydrate 20 mg, Calcium Iodate 2.5 mg, Sodium Selenite 0.44 mg. Antioxidants.

| Weight of Dog(kg) | Daily Feed(g) |
| --- | --- |
| 1-5 | 30-100 |
| 5-10 | 90-185 |
| 10-20 | 150-310 |
| 20-30 | 255-420 |
| 30-40 | 350-520 |
|  40+ | 450+ |
"My Labrador was having all sorts of tummy trouble when I first got him and after several vet visits, I moved him on to the Pero grain free food and he's been fine since. This is a great food and although not the cheapest, my boy has flourished on it. I recommend it to everyone."
Ster
"We have a large German Shepherd who is a very fussy eater and also suffers with digestive problems. We were advised to put him on grain free so I have tried different ones but if the pellets are too big he doesn't like them despite the size of his mouth! I ordered the trial bag of this food as he does love turkey and when I gave it to him he absolutely wolfed it down on his own without me spending ages trying to encourage him to eat it. What a result! Now he can't get enough of it so I have ordered the big bag. I am hoping in time it will also help his digestive problems which would be a real bonus"
Anna McKenna
"Was sent samples of this food after it was found my staffy was allergic to his SBT pero food. He loves it and his rash has completely gone and I have now ordered the big bag. It is quite a bit more expensive but worth it if it keeps him away from the vets"
Angela Adams