Super Sensitive & Grain Free


Ocean Fish & Tapioca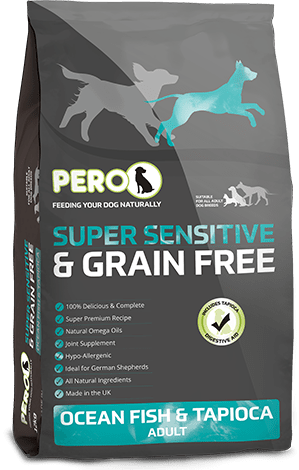 100% Delicious & Complete
Super Premium Recipe
Natural Omega Oils
Joint Supplement
Hypo-Allergenic
Ideal for German Shepherds
All Natural Ingredients
Made in the UK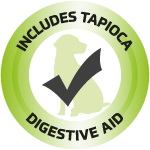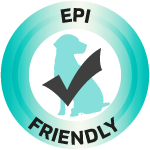 Suitable for all adult dog breeds
Pero Super Sensitive Grain Free, Ocean Fish and Tapioca has been enjoyed by German Shepherds over the past few years. This recipe is a suitable complete food for dogs who suffer with Exocrine Pancreatic Insufficiency (EPI). Its incredibly gentle digestive action is thanks to the use of tapioca, that has helped many dogs with digestive issues to be able to eat a healthy complete meal, without the worry of an upset stomach. Tapioca is a highly digestible carbohydrate, far superior to rice and potatoes. It allows the easy release of energy for your dog. Combined with over 30% white fish and complimented with a range of natural herbs and extracts, this provides a super premium complete food for your dog.
Super Sensitive Ocean Fish and Tapioca Analytical Constituents
Crude Protein 23%; Crude Fat 12%; Crude Ash 8%; Crude Fibres 3%.
Composition: White fish meal (31 %), tapioca (26%), pea starch, poultry fat, beet pulp, alfalfa, fish oil, yeast extract, malt extract, minerals, linseed, prebiotic MOS, prebiotic FOS, Joint Herb & Spice Blend: Ginger, Ginseng, Frankincense, Liquorice root, Green tea, Turmeric, Fenugreek seed, Burdock root, MSM (500mg/kg).
Additives (per kg): Vitamin A 15,000 IU, Vitamin D3 2,750 IU, Vitamin E 100 IU, L'carnitine, 100mg.
Trace Elements: Zinc oxide 139 mg, Iron, Sulphate Monohydrate 167 mg, Manganese oxide, 32 mg, Cupric sulphate pentahydrate 60 mg, Calcium iodate anhydrous 3.28 mg/kg, Sodium Selenite 0.23 mg. Antioxidants.
| Weight of Dog(kg) | Daily Feed(g) |
| --- | --- |
| 1-5 | 30-100 |
| 5-10 | 90-185 |
| 10-20 | 150-310 |
| 20-30 | 255-420 |
| 30-40 | 350-520 |
|  40+ | 450+ |
Suitable for all adult dog breeds

Pero Super Sensitive Grain Free, Ocean Fish and Tapioca has been enjoyed by German Shepherds over the past few years. This recipe is a suitable complete food for dogs who suffer with Exocrine Pancreatic Insufficiency (EPI). Its incredibly gentle digestive action is thanks to the use of tapioca, that has helped many dogs with digestive issues to be able to eat a healthy complete meal, without the worry of an upset stomach. Tapioca is a highly digestible carbohydrate, far superior to rice and potatoes. It allows the easy release of energy for your dog. Combined with over 30% white fish and complimented with a range of natural herbs and extracts, this provides a super premium complete food for your dog.

Super Sensitive Ocean Fish and Tapioca Analytical Constituents

Crude Protein 23%; Crude Fat 12%; Crude Ash 8%; Crude Fibres 3%.

Composition: White fish meal (31 %), tapioca (26%), pea starch, poultry fat, beet pulp, alfalfa, fish oil, yeast extract, malt extract, minerals, linseed, prebiotic MOS, prebiotic FOS, Joint Herb & Spice Blend: Ginger, Ginseng, Frankincense, Liquorice root, Green tea, Turmeric, Fenugreek seed, Burdock root, MSM (500mg/kg).

Additives (per kg): Vitamin A 15,000 IU, Vitamin D3 2,750 IU, Vitamin E 100 IU, L'carnitine, 100mg.

Trace Elements: Zinc oxide 139 mg, Iron, Sulphate Monohydrate 167 mg, Manganese oxide, 32 mg, Cupric sulphate pentahydrate 60 mg, Calcium iodate anhydrous 3.28 mg/kg, Sodium Selenite 0.23 mg. Antioxidants.

| Weight of Dog(kg) | Daily Feed(g) |
| --- | --- |
| 1-5 | 30-100 |
| 5-10 | 90-185 |
| 10-20 | 150-310 |
| 20-30 | 255-420 |
| 30-40 | 350-520 |
|  40+ | 450+ |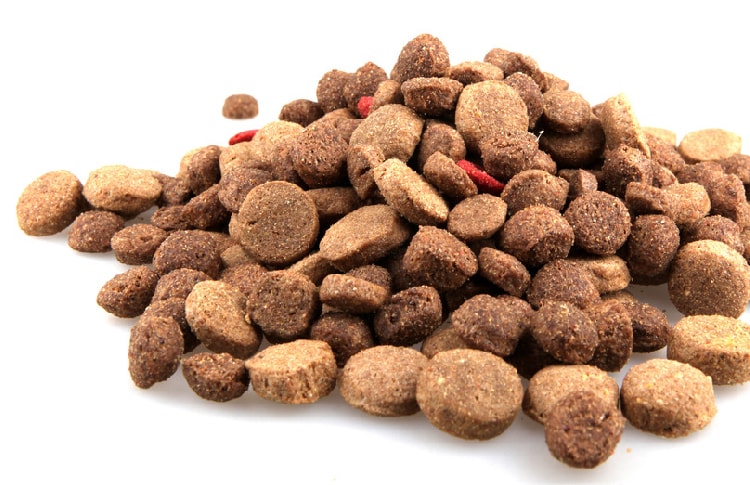 "Our German Shepherds love this! It's gone in no time, clean bowls and happy dogs!"
Tracy, Staffs
"Our German Shepherds love this! It's gone in no time, clean bowls and happy dogs!"
Tracy, Staffs